Adobe Flash for Windows
If you're reading this, Adobe Flash was undetected in the Cinema gamemode. This can easily be fixed by downloading the NPAPI version of Adobe Flash. The download URL has already been copied into your clipboard by opening this message. Paste it into your address bar in a web browser outside of Garry's Mod.
Once you get to the step where you need to select a version, make sure to select the version of Flash Player which mentions "NPAPI".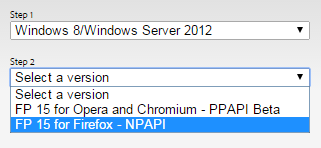 Make sure to restart Garry's Mod after installing Adobe Flash Player.